Huawei CFO Cites $12 Million Home and Health Troubles in Bail Bid
Meng Wanzhou suffers from hypertension and struggles to eat solid food, those some of the arguments her lawyers are wielding.
(Bloomberg) -- Meng Wanzhou suffers from hypertension and struggles to eat solid food. She has a sleep disorder. She's willing to put up a couple of multi-million-dollar homes as collateral.
Those are some of the arguments lawyers are wielding in a closely watched attempt to free the Huawei Technologies Co. finance chief. Her arrest Dec. 1 unsettled global markets and thrust China's largest technology company into the heart of sensitive negotiations between the world's two largest economies. In court filings, her attorneys paint a picture of a cancer survivor who's undergone multiple surgeries and needs daily medication to cope with a plethora of health issues, while outlining how her entire family has deep roots in Vancouver, where she's being held.
The CFO's bail hearing resumes Monday in the Canadian city after Friday's proceedings yielded no result. The 46-year-old mother of four, accused of guiding a global effort to mask violations of sanctions on sales to Iran, has languished in jail since her arrest. It's an unprecedented effort to hold accountable a senior executive who's considered part of China's inner circle -- the daughter of billionaire Huawei founder Ren Zhengfei. Meng's lawyers argue their client has no criminal record and doesn't pose a flight risk.
Meng's team outlined her health issues in unusual detail. A survivor of thyroid cancer who also suffers from severe hypertension and sleep apnea, she needs daily access to drugs, they said.
"I continue to feel unwell and I am worried about my health deteriorating while I am incarcerated," she said in a filing. "I currently have difficulty eating solid foods and have had to modify my diet to address those issues. My doctor has for years provided me with daily packages of medications."
Read more: Huawei's Ren Zhengfei Built an Empire. Trump Could Tear it Down
The other prong of the argument revolves around how Vancouver plays a special role for Meng --- as it does for many a wealthy Chinese -- a place to buy property, educate her children and just let her hair down from time to time. Meng would carve a few weeks out of her punishing travel schedule every year for a break in the city, according to court documents. She'd time it for the summer, when her children would be there. Just last August, she was seen strolling through a local park, snapping photos with her in-laws.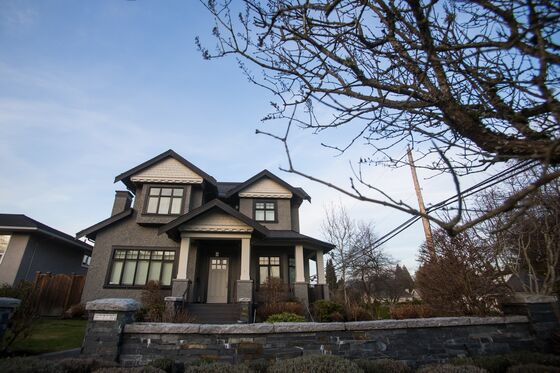 Meng, who first visited Vancouver about 15 years ago, bought a six-bedroom house with her husband Liu Xiaozong in 2009 that's now assessed at C$5.6 million ($4.2 million), according to property records and an affidavit by Meng read aloud in court. In 2016, they bought a second property, a brick-and-glass mansion set in a 21,000-square-foot lot assessed at C$16.3 million. Purchased with mortgages from HSBC, she's offered to post the family's equity in both as part of her bail.
"She would not flee," Meng's defense lawyer David Martin responded. "She has a home here."
But her place of retreat has now become a jail. On Dec. 1, Meng stepped off a Cathay Pacific flight from Hong Kong around noon, and planned a 12-hour stopover in Vancouver before heading on to Mexico. Instead, she was arrested and now faces a U.S. extradition request on charges she conspired to defraud banks -- including HSBC -- so that they unwittingly cleared millions of dollars in transactions linked to Iran, in violation of U.S. sanctions.
Extradition cases can sometimes take years -- whether she spends that time in a cell or under house arrest may hinge in part on her ties to Vancouver and if they're considered deep enough to stop her from fleeing. The bail hearing is expected to take up all of Monday as her defense team calls witnesses, including security companies. Prosecuting attorneys for the Crown on their part have focused on her wealth -- her father is estimated to be worth more than $2 billion -- to justify their stance that she would flee.
She has an incentive to flee home to China, which has no extradition treaty with the U.S., and she has the vast resources and connections to remain out of reach indefinitely, Crown attorney John Gibb-Carsley argued.
"I'm not saying that wealthy people can't get bail," he said Friday at the six-hour bail hearing as more than 100 spectators watched from a glass-walled gallery. "But I'm saying in terms of magnitude to feel the pull of bail, we are in a different universe."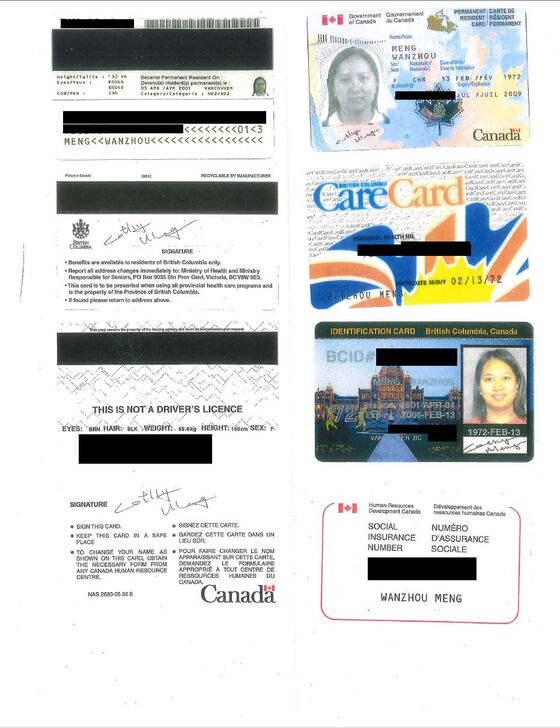 Meng's attorneys, in turn, argue that every case must be considered on its merits without fixating on an individual's circumstances. On the Crown's point that Meng has been avoiding the U.S. as a sign of complicity, her lawyers say that stems in part from growing American hostility to Huawei, which has been shut out of government contracts and labeled a national security threat. "In essence, the company abandoned the U.S. market," according to a filing.
Meng's case has transfixed investors on both sides of the Pacific as Washington and Beijing scramble to avert higher tariffs on $200 billion of goods that could depress an already slowing Chinese economy -- with potentially grave global consequences. The move by the U.S. to reach across borders to arrest a prominent Chinese national comes as U.S. political leaders seek to contain the Asian country's rapid ascendancy, while holding it accountable on allegations of intellectual property theft and protectionism.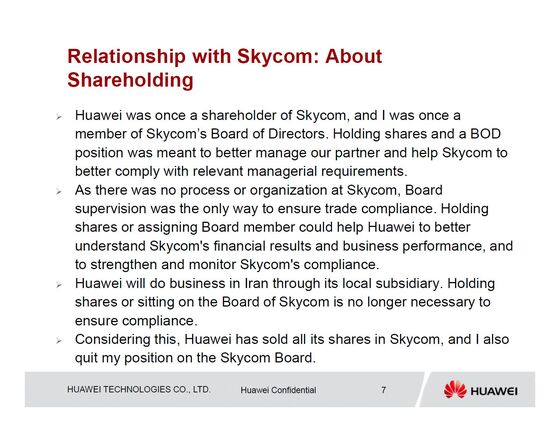 Meng's father's net worth was estimated at $3.2 billion, according to Gibb-Carsley. A million-dollar bail to the family is equivalent to a C$156 bail for an upper-middle class Canadian family with C$500,000 in assets, he said.
Beyond her health and local ties, Meng's attorneys have attacked the central premises in her case. They say it was Huawei's legal team -- rather than finance -- that prepared a PowerPoint presentation on Iran that Crown lawyers have held up as evidence she was complicit in an internal attempt to flout sanctions.
Meng is "an accomplished individual of previous good character, who has strong roots and ties to Canada and to the Vancouver community," Martin wrote in a filing. "She presents no threat to public safety, and due to her health issues incarceration would be extremely punitive."
--With assistance from Gao Yuan.
To contact the reporter on this story: Natalie Obiko Pearson in Vancouver at npearson7@bloomberg.net
To contact the editors responsible for this story: Robert Fenner at rfenner@bloomberg.net, Edwin Chan, Peter Elstrom