BCE Made a $16 Billion Bid For Shaw Before Rogers Sealed Deal
Shaw Held Talks With Another Bidder Months Before Rogers Deal
(Bloomberg) -- BCE Inc. made a $16 billion bid for Shaw Communications Inc. in February, but the two sides couldn't agree on other conditions, opening the way for Rogers Communications Inc. to seal a takeover of its rival.
BCE, Canada's largest telecommunications firm by stock market value, said it's the unnamed company Shaw mentions in a regulatory filing on Friday. The documents outline a bidding war that unfolded in the weeks before Rogers announced a deal March 15 to buy Shaw for C$40.50 a share.
"We've made a number of successful strategic acquisitions over the last decade and look closely at opportunities that may work," BCE spokesman Nathan Gibson said in an email. "We determined this opportunity wasn't in the best interests of our stakeholders."
The filing says that on Jan. 6, Shaw Chief Executive Officer Bradley Shaw held talks with "the Chief Executive Officer of a third party (referred to as Party A)," who outlined the potential benefits of a merger. That unnamed CEO was BCE's Mirko Bibic, according to two people familiar with the matter.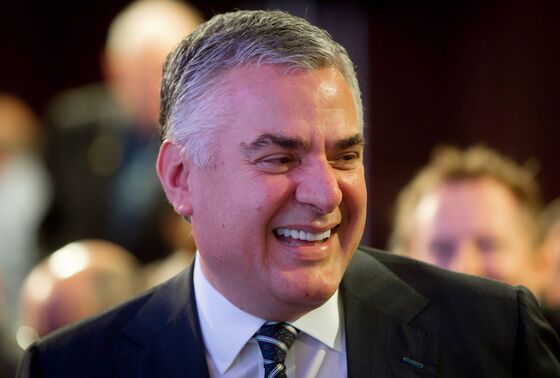 The Shaw CEO disclosed the takeover approach at a board meeting on Jan. 13. He then invited Rogers CEO Joe Natale to Calgary, Alberta, for a meeting on Jan. 29, and the battle began.
On Feb. 17, BCE submitted a proposal to buy Shaw for C$37 a share, higher than Rogers' initial bid of C$35 a share, according to the Shaw filing. Both offers included a mix a cash and shares.
That led to a second round of bidding in which BCE proposed C$39.25 a share, while Rogers went up to C$40.50, or about C$20 billion.
BCE matched that price on Feb. 27. But Shaw's board concluded that BCE's "proposed regulatory approach was not as attractive" as the Rogers proposal, and contained other conditions Shaw couldn't accept, the filing said.
It isn't clear exactly what those conditions were. The purchase of Shaw by either BCE or Rogers presents a number of serious antitrust issues. Shaw is the fourth-largest wireless company nationally and one of the largest providers of broadband internet and television services in Canada's western provinces.
By early March, BCE had "effectively withdrawn" from the auction, declining to change its offer again to address regulatory concerns, according to the filing. A spokesman for Shaw declined to comment.
A sale of Shaw reduces the number of wireless carriers from four to three in most of Canada, including Vancouver and Toronto. Most analysts have said they believe the Rogers-Shaw transaction will likely be approved, but not before regulators force changes. Rogers has agreed to deal terms that force it follow through on the purchase even if Canada's competition bureau imposes significant conditions, such as forcing it to sell Shaw's Freedom Mobile unit.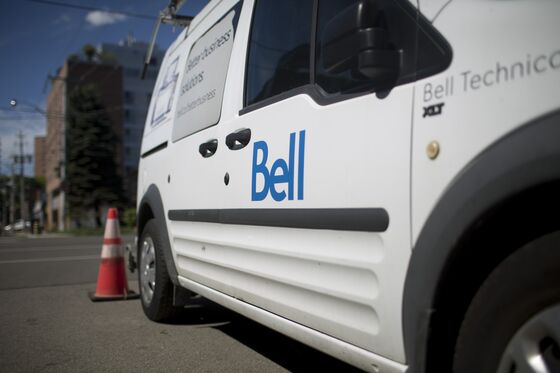 The merger results in "very serious issues and very important issues when it comes to maintaining that level of competition," Canadian Industry Minister Francois-Philippe Champagne told Bloomberg last month. It would reduce the number of wireless providers to three from four in about two-thirds of Canada, including the Toronto and Vancouver markets.
Under Canadian law, only a Canadian-controlled entity is allowed to own a large telecommunications business with over 10% market share by revenue. There are also domestic ownership rules around TV broadcasting.
Shaw shares have been trading at a discount to the offer because of the long closing time -- the deal could take a year or more to complete -- and the risk regulators will block it or force changes. Shaw closed at C$34.64 in Toronto on Friday. Shareholders will vote on the deal May 20.