A $2 Billion Health Empire Run by Four Sisters Makes a Comeback
Health-care is becoming one of India's largest businesses and Apollo is in the right position to benefit from that.
(Bloomberg) -- Next to Suneeta Reddy's desk in the executive suite of Apollo Hospitals Enterprise Ltd. hangs an icon of Hinduism's many-armed warrior goddess Durga, who Reddy prays to each morning. The deity's presence seems fitting at a company run by four women engineering an aggressive expansion into new territory.
About a decade ago, Reddy and her three sisters took over most executive functions at Apollo, India's largest hospital chain, from their father. They embarked on a multi-year building spree in a bet that India's economic growth would spread from its metropolises to second-tier cities, where patients are getting richer. But Apollo's stock tumbled as the sisters' investments weighed on profits.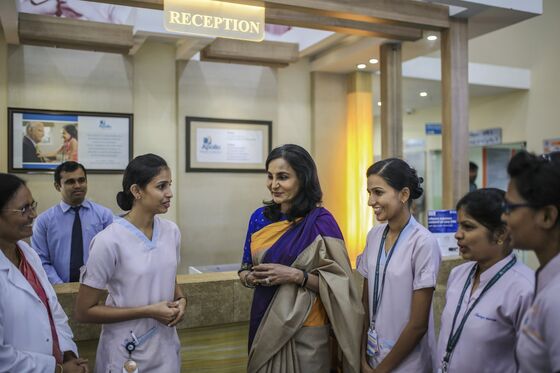 Now, almost 20 billion rupees ($280 million) and four years of construction later, there are signs that strategy is about to pay off. All those hospitals are built. Analysts are predicting that annual earnings are poised to climb for the first time since 2015. Apollo's shares have gained about 30 percent after hitting a four-year low in June, and stock forecasters are more bullish than they have been in a decade.
"The four of us recognized there was a demand and supply gap, and we needed to fill it," Reddy, 59, who holds the title of co-managing director, said in an interview this month in the South Indian city of Chennai. "The capacity to pay more will exist."
The company's stock climbed as much as 2.5 percent in Mumbai before trading 1.9 percent higher at 1,215.70 rupees at 11:51 a.m in Mumbai, reversing three days of declines on a day when the broader Indian market was down.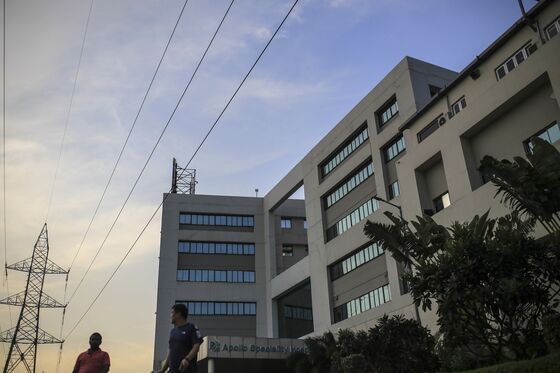 Health-care is becoming one of India's largest businesses, with the size of the hospital industry projected to more than double to $133 billion over the next four years, according to the government's India Brand Equity Foundation. Most patients pay health costs out of pocket, but incomes are rising and the insurance industry is developing. More Indians could be insured over the coming decades as Prime Minister Narendra Modi's government expands a new initiative to provide health insurance for the poorer half of the country's population.
Yet, even as Apollo's expansion has offered fresh opportunities, it's also brought the sisters new challenges. Despite signs that investors are coming around, expenditures from the sisters' big build have left the stock and profits well below their peaks, and debt has more than doubled over the past four years.
There are other hurdles that have the potential to hamper growth if Apollo doesn't get its formula right. Convincing an internationally trained surgeon to relocate to Mumbai is hard enough, never mind inland to a small city. Also, Apollo found that people in smaller cities aren't always willing to pay as much, a hurdle for a model of premium prices for premium care. Competition is also growing with more hospitals jostling for a slice of the market.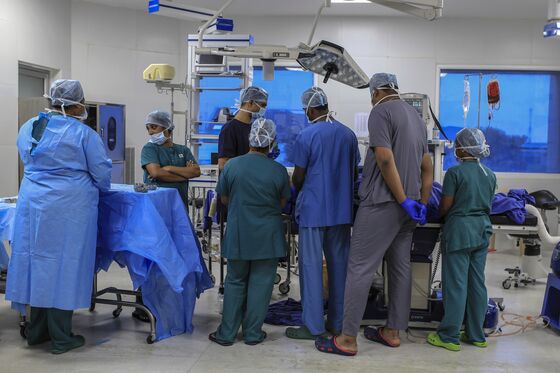 And Reddy doesn't expect an immediate effect from the Modi government's new insurance program. While Apollo plans to allocate beds for the program, it won't turn a profit on those patients because those facilities are set up to cater to the high end of the market, she said. The company is starting to conduct experiments in lower cost care in suburban Chennai such as paying doctors fixed salaries rather than for individual services and substituting generic drugs for brands.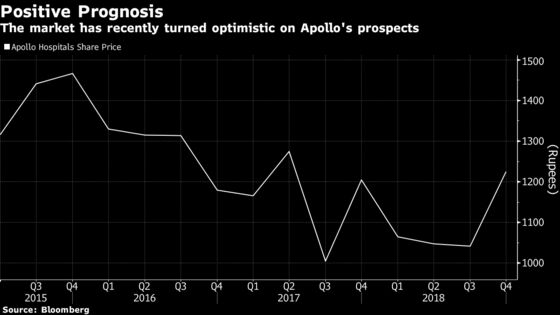 Reddy said Apollo is digging deeper into India's pool of domestically trained doctors, and developing detailed protocols to ensure smaller centers follow uniform practices. And it's become more "flexible" about pricing to establish itself in new communities, she said.
She predicts occupancy at newer hospitals will gradually increase to the 70 percent level seen in established ones. The company also predicts that profit margins at the new hospitals will approach the 20 percent level from around 6 percent now.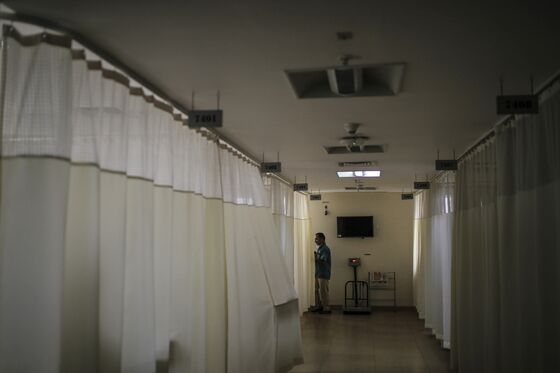 "They seem to be getting their calculations right in terms of their return expectations," Rakesh Nayudu, an equity analyst for Haitong Securities India. "They're targeting the right cities." Of the 23 analysts that cover the company, 21 recommend buying the stock.
Reddy's father Prathap, a doctor, founded Apollo in 1983 after a patient of his died because a cutting-edge treatment wasn't available in India. Apollo now has a market value of $2 billion, annual revenue of $1 billion, internationally-trained doctors, operating theatres with the latest equipment. Patients can choose to recuperate in suites with a living room and two bathrooms. The family still owns 34 percent of the company.
Prathap Reddy remains chairman at age 86, with two of the sisters, Preetha Reddy and Shobana Kamineni, acting as co-vice chairs. Suneeta and Sangita Reddy share the title of managing director, typically the equivalent of the CEO role in corporate India.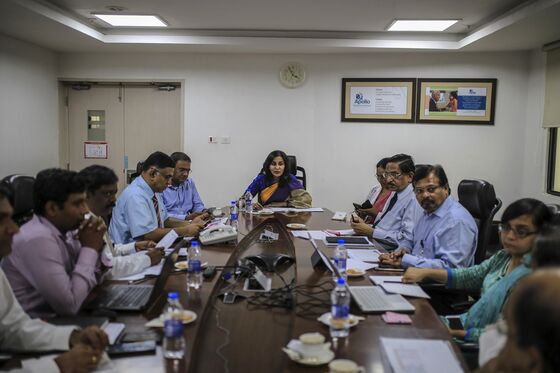 There are also the tricky questions around succession that will have to be managed. When their father relinquishes his role, the plan is for the eldest sister Preetha to succeed him, though strategy would still be decided by a vote between the four sisters, Suneeta Reddy said.
Having all four of them on the 10-person board means the company has four times as many women as the average Indian board, and more on average than major companies in the U.S. and U.K. Reddy says their cohesiveness comes down to a clear division of labor that plays to each one's strengths.
"It's because we're sisters that we're able to weave it together," Reddy said. "I think if the chairman had four sons they probably would have created four companies to do it."
To contact the reporter on this story: Ari Altstedter in Mumbai at aaltstedter@bloomberg.net
To contact the editors responsible for this story: K. Oanh Ha at oha3@bloomberg.net, Anjali Cordeiro, Bhuma Shrivastava
©2018 Bloomberg L.P.